Some scientists consider Tarbosaurus to be a species of Tyrannosaurus (Tyrannosaurus bataar).
General Statistics
Edit

Dinosaur King Statistics
Edit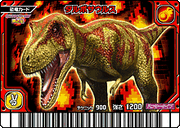 Tarbosaurus is one of the first dinosaurs launched by SEGA and it is the first dinosaur available in Fossil Card.
Tarbosaurus
Edit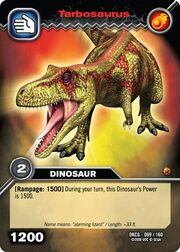 [Rampage: 1500]

During your turn, this Dinosaur's Power is 1500.
Hunting Tarbosaurus
Edit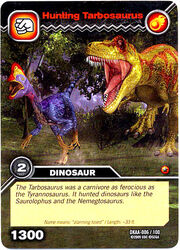 Curious Tarbosaurus
Edit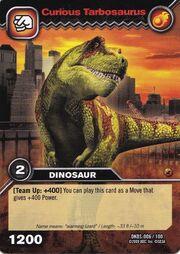 [Team Up: +400]

You can play this card as a Move that gives +400 Power.